As some of you may have heard the rumours are true! for months the Gowings building in the Sydney CBD (think where the supre flagship store use to be and lincraft) has had a huge tarp covering the 5 story shopping levels.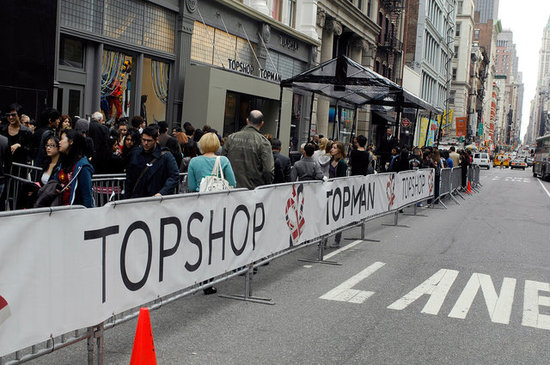 There was much speculation at the being of the year that this top secret shop being constructed would be the long awaited Topshop Sydney. Earlier this week the Rumours were confirmed.
Topshop and Topman (lucky guys don't miss out this time) is said to be 4 stories, presumably the two levels in the QVB, the street and level 1. The fifth level will most likely be a storage floor.
The Sydney flagship will stock the brand's Boutique, Dress Up,
Makeup
, Petite, Tall, Unique and Collaborative lines, as well the main-line apparel, shoes and accessories collections.
The Store will open in October (no set date announced as yet), Keen to check it out on it opening days? Think Zara madness, or you can see how busy the Melbourne store was when it first opened...